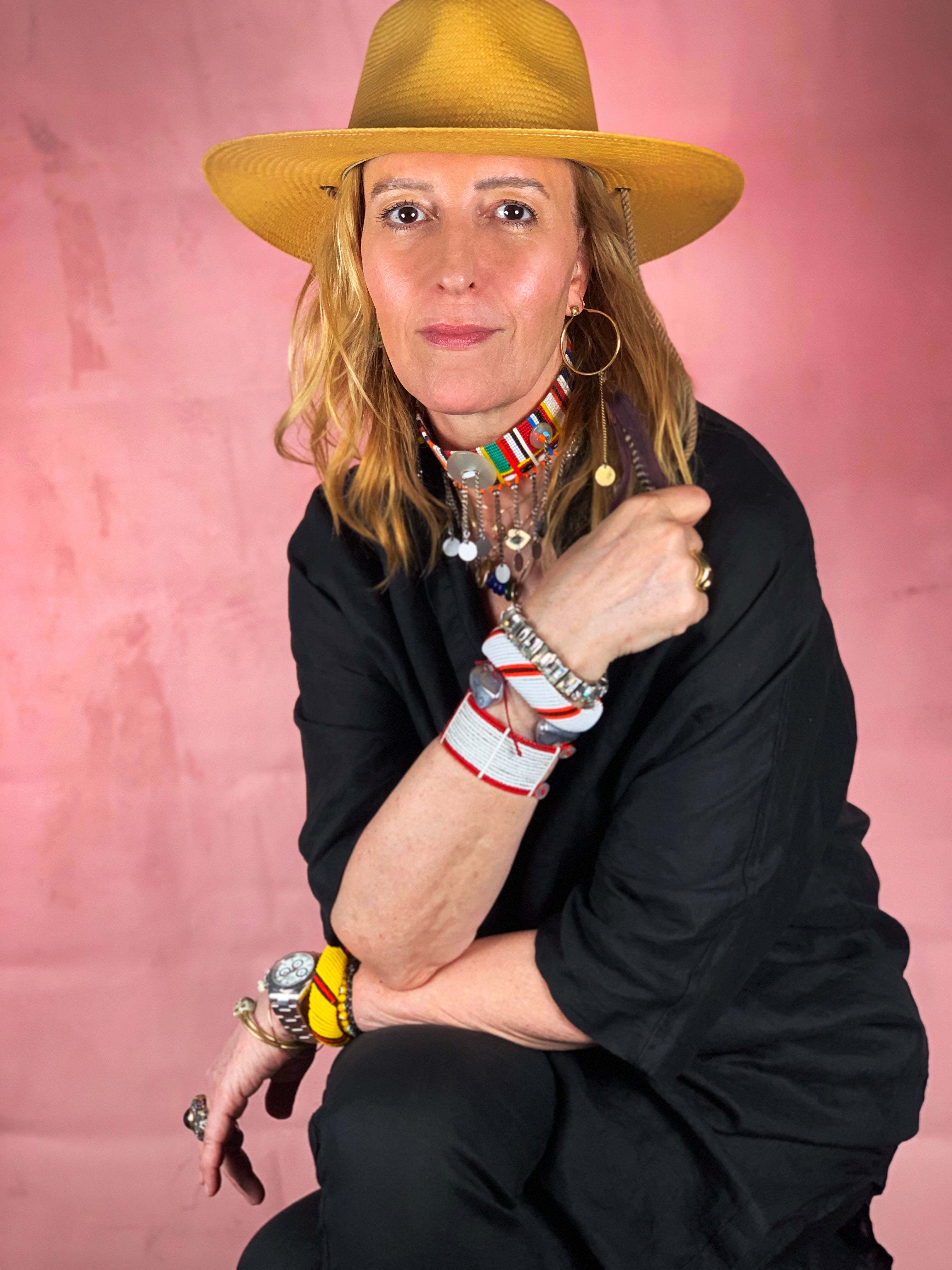 dearest Stephanie,
you have been a constant source of inspiration thought out your career/ launching your brand, figue, was a huge message of possibility and strength for us as we created thesalting. and now, with totem du monde, we could not be happier to see what you will be sharing with the world.
thesalting: travel/culture is so vital to you. which 3 cities most inspire you?
svw: travel is food for my soul. I am inspired by many cities, towns, villages. it is hard to pinpoint the top three. here are a few of my favorites:
nairobi, kenya: the hustle and bustle of an African city with so many cultures, and the proximity to a wild life reserve right there.
cario, egypt: the mix of ancient civilizations in the modern world...the mix of pyramids of giza, mosques, castles and churches, the antiquities and the history...spellbinding.
venice, italy: the architecture, and the light...the endless water canals always draw me in (especially off season)
lisbon, portugal: vibrant, colorful architecture, cobble stone streets, all set on the water. a small city with so much beauty.
ts: how did you come about the name totem du monde for your next chapter?
svw: totem du monde (totems of world) is the literal translation. I was in Egypt (by accident) leaving kenya during lockdowns. I emerged myself into the history and became completely mesmerized by the wall art, the stories and symbols - the name came into play very naturally.
ts: favorite movie?
svw: (I have a few): 
bladerunner
the king and I
out of africa
ts: favorite book?
svw: again, I have a few:
'stolen lives' by malika oufkir
'russia house' by john le carre
'rescuing lady bugs' by jennifer skiff
ts: best advice?
svw: "follow your instinct...I mean, tap into it"
"take a chance"
"don't judge a book by it's cover"
ts: morning or evening?
svw: I am a morning person.
ts: what city are you dreaming of exploring next and why?
svw: I am dreaming of many destinations: one would be Calcutta, India. I am so intrigued. I am dying to go to Thimphu, the capitol of Bhutan. 
ts: color plays a most important part of all you do. do you have a favorite?
svw: I do not have a favorite color. I love many color plays...india is an incredible place to get inspiration for color.
ts: favorite cuisine?
svw: italian
ts: favorite restaurant in nyc? 
svw: I do not really cook. I can make easy light fare. I love to go out for meals. one of my favorite places to go is Indochine. and Felice.
ts: favorite spot in nyc?
svw: I love to go to the metropolitan museum - especially the Egyptian section. a little escapism...always inspiring.
ts: most valuable lesson learned during your time as designer at Ralph Lauren collection?
svw: finding the beauty in vintage clothing and accessories - I loved finding and creating the "stage set" for the inspiration and story for the next season...we had access to the most incredible vintage collections in the world.
ts: is there a brand/ designer you are most inspired by?
svw: there is not one particular brand I look at, I am inspired by beauty, creativity, quality and exclusivity. limited edition items are always intriguing. one of my favorite creators will always be dries van noten.
ts: favorite article of clothing? 
svw: one of my vintage military jackets with hand embroidered beaded patches (I have a couple) always favorites.
ts: favorite beach?
svw: the Bahamas (off of harbor island)...transparent aqua blues...perfect temperature and silky sand.
ts: how do you erase hate in your every day life?
svw: I don't really like the word 'hate'- I try to never use it. I think about the good that needs to be done and the word 'love' which needs to be shared more.