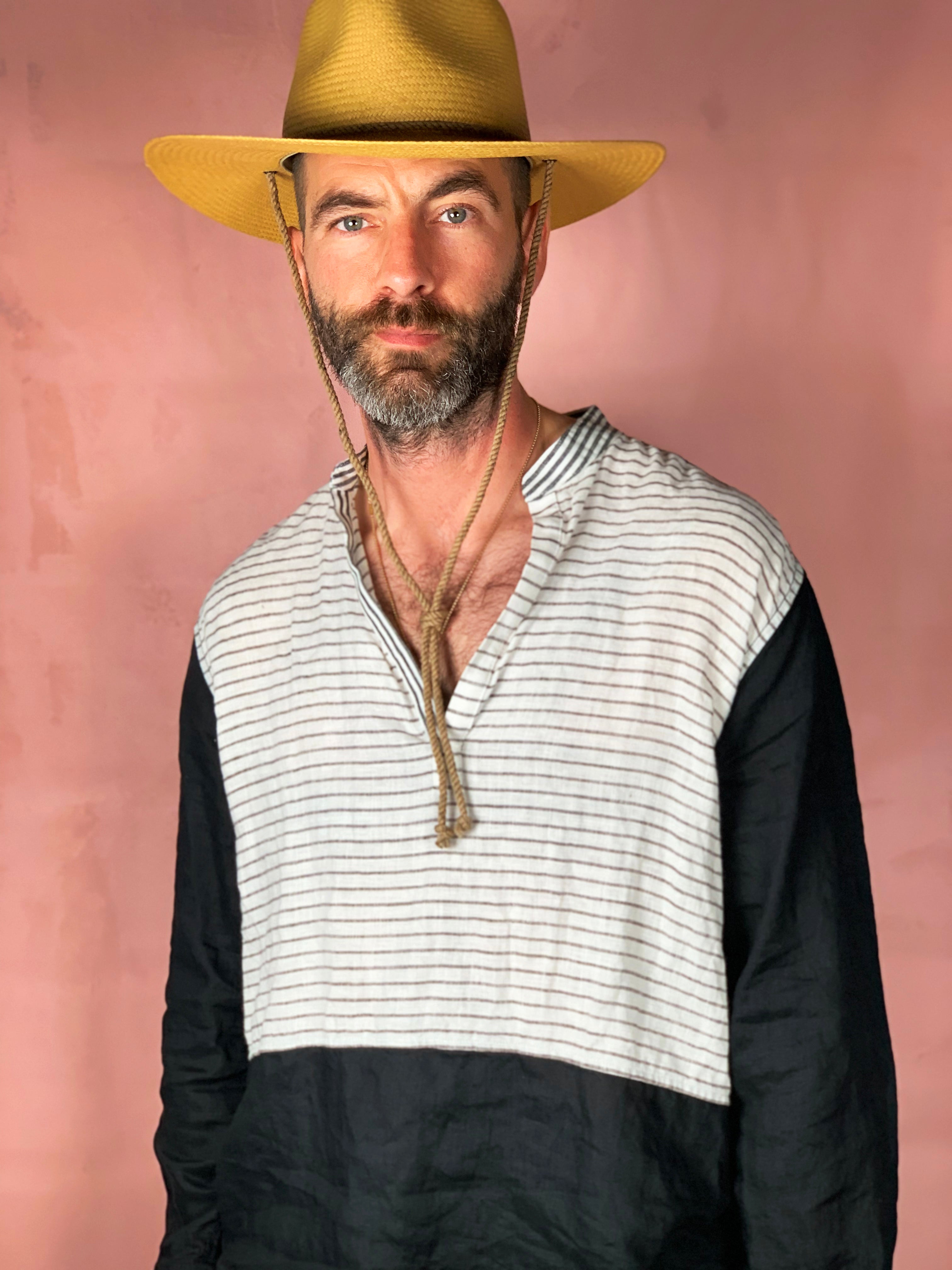 hello george! we appreciate so so much! here we go!
thesalting: please tell us about sound of the times!
george macpherson: sound of the times was a name that came to me, once I had begun facilitating sound meditation, and felt it was better to offer this practice under a name that wasn't solely about me.
it underlines a feeling about how sound holds us so carefully to the present moment, and yet also to me signifies something about these times we are living in. that this sound exists now, precisely because of these times.
ts: what brought about your exploration of sound therapy? and what has been the biggest surprise for you?
gm: I found myself experiencing sound meditation in 2019, through a kind, brilliant human who went on to become my friend, mentor and teacher at the very beginning of the pandemic. he, the experience and practice changed my life. the biggest surprise was moving beyond an intellectual curiosity, into a place of creativity, participation, spirituality and a level of intuition I didn't understand I was remotely capable of.
ts: favorite film?
gm: empire of the sun
ts: favorite color?
gm: blue - but the blue of a clear day by the sea in Devon (southwest coast of England)
ts: favorite season?
gm: autumn. not fall, autumn.
ts: morning or evening?
gm: morning!
ts: what brings you joy?
gm: my husband Jeff.
ts: favorite scent?
gm: recently fallen pine cones in the forest. but as far as fragrances go: esentric molecule 01
ts: favorite article of clothing?
gm: a pair of rodeo denim jeans from m.crow
ts: favorite flower?
gm: an iris - they remind me of my mother.
ts: favorite spot in NYC?
gm: home
ts: favorite restaurant in NYC?
gm: ace's pizza - simple pleasures are necessary.
ts: first concert?
gm: blur! it was 1995 I think.
ts: last film seen in an actual theater?
gm: knock at the cabin - actually pretty wild what that film felt it was really about.
ts: how do you erase hate in your everyday life?
gm: I don't think it's possible to truly erase anything, maybe we grow around and then beyond it? hate feels like such a strong word quite honestly, perhaps to do with anything about hate, we have to begin ourselves, not labelling so much as 'hate' from our own perspective - it's pretty binary when you think about it. our language is so rich, when we stop to consider what we actually mean, before we form the word itself, what else may we use in its place.