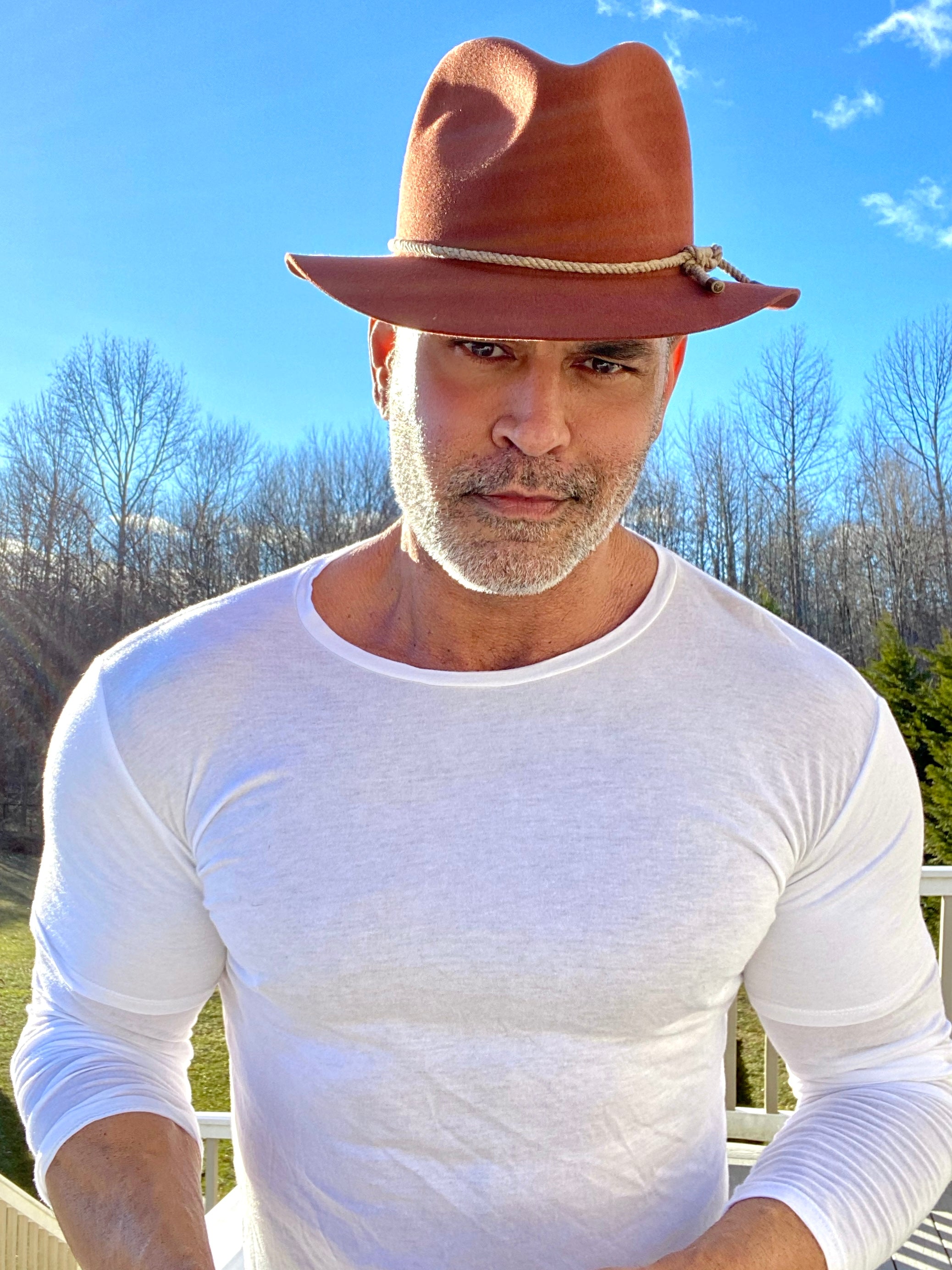 ts: what are you most proud of?
mr: I'm most proud of the fact that I was able to emerge from an early life of chaos with less damage than one would expect, all things considered.
ts: best advice ever given?
mr: "don't let anyone tell you that you can't"
ts: worst advice ever given?
mr: I had a photography agent once tell me to water down my work so that it would have broader appeal. I was young and lacked the conviction to stick to my creative guns. I listened to her and my professional stock plummeted. it not only damaged my career but damaged my self esteem since so much of it was tied up in my work and how it was received. that was the last time I let anyone tell me how I should be expressing myself.
ts: please tell us about your tireless work with pitbull advocacy? 
mr: there is so much to tell. in a nutshell, helping these maligned and misunderstood types of dogs has been more gratifying than anything else. it brings me such comfort knowing that I was instrumental in saving countless sentient beings from abuse, neglect and euthanasia.
ts: what have you learned about yourself during this year of covid and isolation?
mr: with so much time to be introspective, I realized that I had boundary issues with so many people in my life. my need to be liked superceded my need to be respected. that left me feeling unsettled in most relationships. setting healthier boundaries for myself gives me the peace of mind that I've come to enjoy during the pandemic.
ts: please share 3 photographers you admire most? 
mr: penn, avedon,  pierre and gilles
ts: 3 favorite movies?
mr: the 3 movies that have inspired me creatively are: blade runner, Edward scissorhands, and, tied for third: the eyes of laura mars and mahogany.
ts: who inspires you?
mr: people who inspire others inspire me. these days I have to say that Rebecca Corry who founded the "stand up for pits foundation" really inspired and motivates me to want to do more.
ts: how do you manage to keep and stay grounded?
mr: I spend a lot of time with my dog Julia. she isn't impressed with my career highlights. that gives me a lot of perspective.
ts: how do you erase hate in your every day life?
mr: I do my very best to be kind and respectful to everyone who crosses my path.
ts: please name 3 individuals you have yet to photograph that you'd LOVE to work with?
mr: Greta Thunberg, Zendaya and jack Nicholson.
ts: do you garden? favorite flower?
mr: I inherited a beautiful garden with the house I bought. I ave a huge peony bush that I look forward to it's blooming every may.
ts: do you cook/ bake? favorite dish?
mr: I don't cook at all. not that I can't cook, I just don't enjoy it all that much. I love Indian food and I'd have to say that a good butter chicken really floats my boat.
ts: wish for 2021?
mr: my wish is that we can get back to a place where we feel like we are all in it together. I haven't felt that in 4 long years.