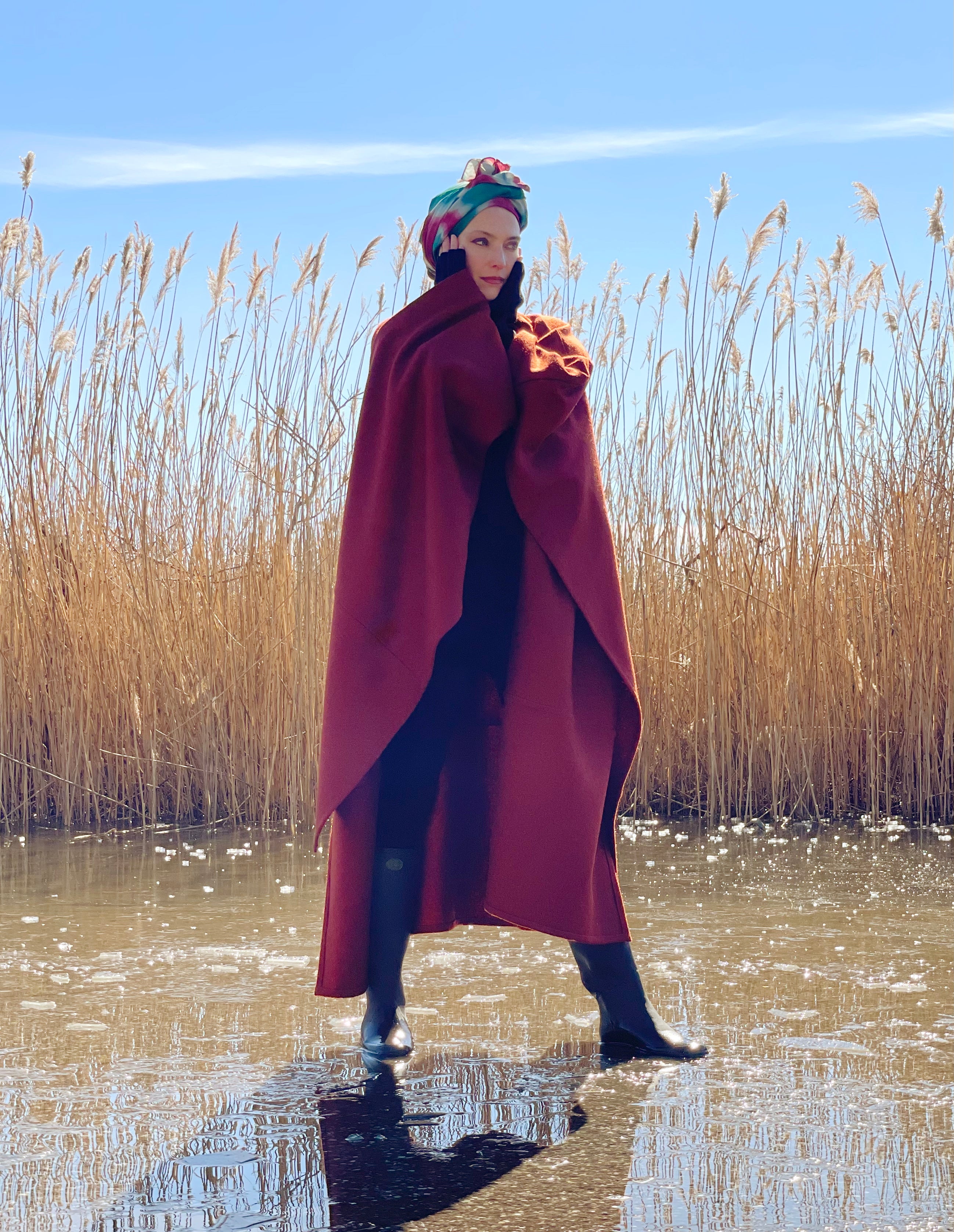 please tell us about hildegaard? when did it launch and how did it come about? 
 LC: hildegaard is a creative house which I established at the end of last year to bring experimental artistry and reverence for Nature to the forefront of luxury beauty. It's my love letter to Nature. Our inaugural collection introduces a new paradigm for beauty – haute botanical – which elevates beauty to a ritualistic artform. 
 hildegaard organically grew out of my astonishment at how plants reveal the deepest secrets of beauty and wholeness embedded within our metaphysical selves. I revere plants. as an artist specializing in the medium of light for two decades, I know they are the most knowledgeable scholars and cosmic observers of light on our planet. 
light plays an important role in your art: please explain the attraction to light in what you do? 
 LC: my lifelong odyssey has been guided by an obsession with light, its origins, and humankind's relationship to it. The visions of light which I've experienced since I was a child led me to devote my life to crafting encounters with physical light which usher in deeper forms of enlightenment. My multidisciplinary artwork has focused on the mind's relationship to light, visionary experiences, and the act of creative inspiration itself. 
    3. who inspires you?
LC: Hildegard von Bingen. her contributions to art, philosophy and science were influenced by her own visions of light, so I feel she's a sister across time and space.
    4. how does nature itself play a role in all you do?
LC: Nature is our ancient residence of cultivation and communion, and its greenness – what Hildegard von Bingen called veriditas – makes the mysteries of light tangible to us. What a gift it is for us to have such an eloquent existential translator. In all I do, I strive to connect people with their own primal miraculousness and humanity's deep kinship with the cosmos.
favorite artist?
 LC: Hilma af Klint
favorite photographer?
 LC: Gjon Mili 
dream project?
 LC: too many to mention, most are architectural. Recently, I've been dreaming about a vertical farm in the middle of Manhattan.
do you have a favorite season and why?
 LC: spring, the season of rebirth.
define joy in beauty.
 LC: when beauty is experienced as the revelation of inner truths there is joy.
best advice ever received?
 LC: breathe
how did you go about your research to connect with the local farmers and herbalists you now mentor?
 LC: they've come to me through the organic channels of our amazing community.
is there a specific region where your farms/ gardens are located?
LC: we are based in Brookhaven Hamlet in Eastern Long Island. Mama Farm is a very beautiful and special place and is our exclusive agricultural partner here. And LMR Naturals by IFF is our exclusive partner for sourcing plant quintessences from organic, regenerative farms all over the world.
richest lesson learned since launching hildegaard?
LC: I've learned that we shouldn't be afraid of putting a high value on Nature, because the lovers of beauty will always rise to the occasion.
what have you discovered about yourself since launching your brand?
LC: I've discovered that my passion for light translates across different industries, and that my art is boundless.