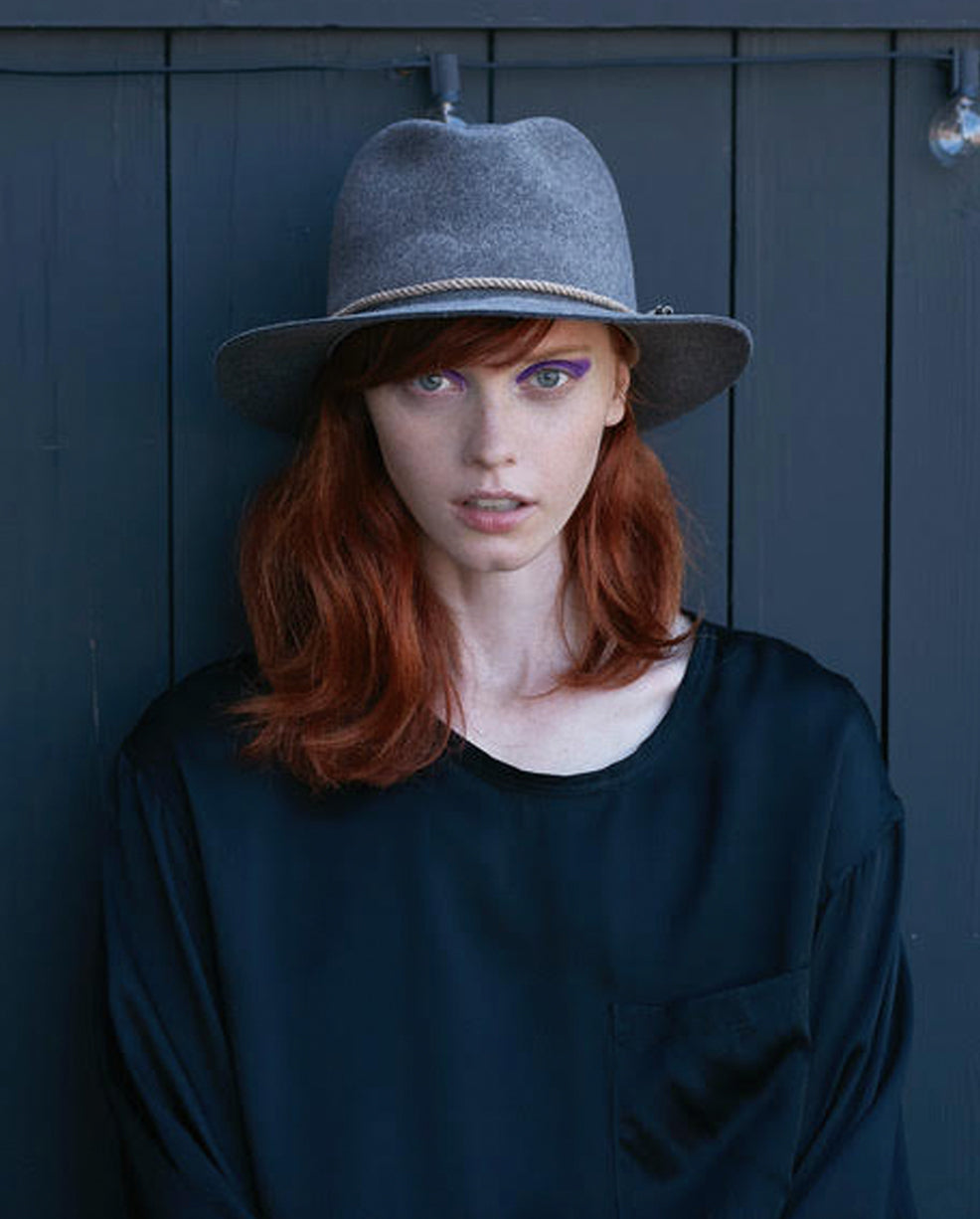 colleen is sought out for her artistic flair as well as her ability to create flawless skin. her illustrations have become quite well known backstage during fashion week. she has keyed shows and presentations with top designers such as: céline, sandy liang, john elliott, club monaco, cynthia rowley, clover canyon, rochambeau, stampd, represent, organic by john patrick, tocca, KYE, antonio azzuolo, band of outsiders menswear and alasdair to name a few. she keyed céline's pre-fall and resort presentations in new york for 6 seasons.
editorial: teen vogue, vogue, the last magazine, elle, glamour, allure, interview, schön!, UK harper's bazaar, UK GQ, models.com, l'officiel. she was also a featured artist on MAC PRO's "behind the scenes" as well as noted as one of the industry's next biggest names in beauty by refinery 29.


1

 

describe your high school self in 3 words.


awkward.

 

creative.

 

rebel.
2

 

describe yourself today in 3 words
grateful.

 

passionate.

 

artist.
3

 

who are your main sources of inspiration for make up?
old master artists:

 

caravaggio, vermeer, durer, pre-raphaelites, german expressionism, archive, 
photography, film, modern masters dick page, pat mcgrath, stephanie marais, tom ford, rock n roll archives
 

and MTV.

 

helen mirren, maria cornejo and julianne moore are inspiring for their timeless beauty, stellar 
careers and bringing empowerment to all women.
4

 

what are your main inspirations in life?
art, archive photography, museums, the 1960's, 70's, 80's, 90's fashion, music and photography, 
my church - it is one of the most stunning italian renaissance /baroque interiors - it also keeps me 
centered, focused and to strive to love everyone…that means everyone…NO exclusions.

 

bringing a smile, 
love and encouragement to someone is always inspiring.

 

this world needs more love and compassion.
5
 

what is your earliest art inspiration?
at four years old, a box of 64 crayola crayons and the rest is history.

 

next was my high school art teacher

 

who really believed in my talent when i was chasing and drawing rock stars.
6
 

best advice you've received for your career?
my mentor, dick page, taught me to work quickly.

 

he told me you don't have to take hours to do makeup - with confidence, you can work quickly and efficiently.

 

i'm now known for my makeup application speed on 

set.
7
 

worst career advice?
that i needed to learn to do hair to be a combo artist.

 

bad advice - i'm a painter, not a sculptor.
8

 

what cities inspire you?
i love edinburgh, scotland…all of scotland, really - it's beauty i like no other.

 

other favorite: paris, florence, rome and mainz, germany.

 

i'm obsessed with medieval, renaissance and baroque art history and architecture.

 

i would like to travel more and see more countries.

 

europe is so
inspiring.
9  what do you like to do in your spare time?

go to museums, do creative research/draw and try to volunteer with different organizations that help 
with the poor, elderly, etc.

 

it's nice to give back to the community.