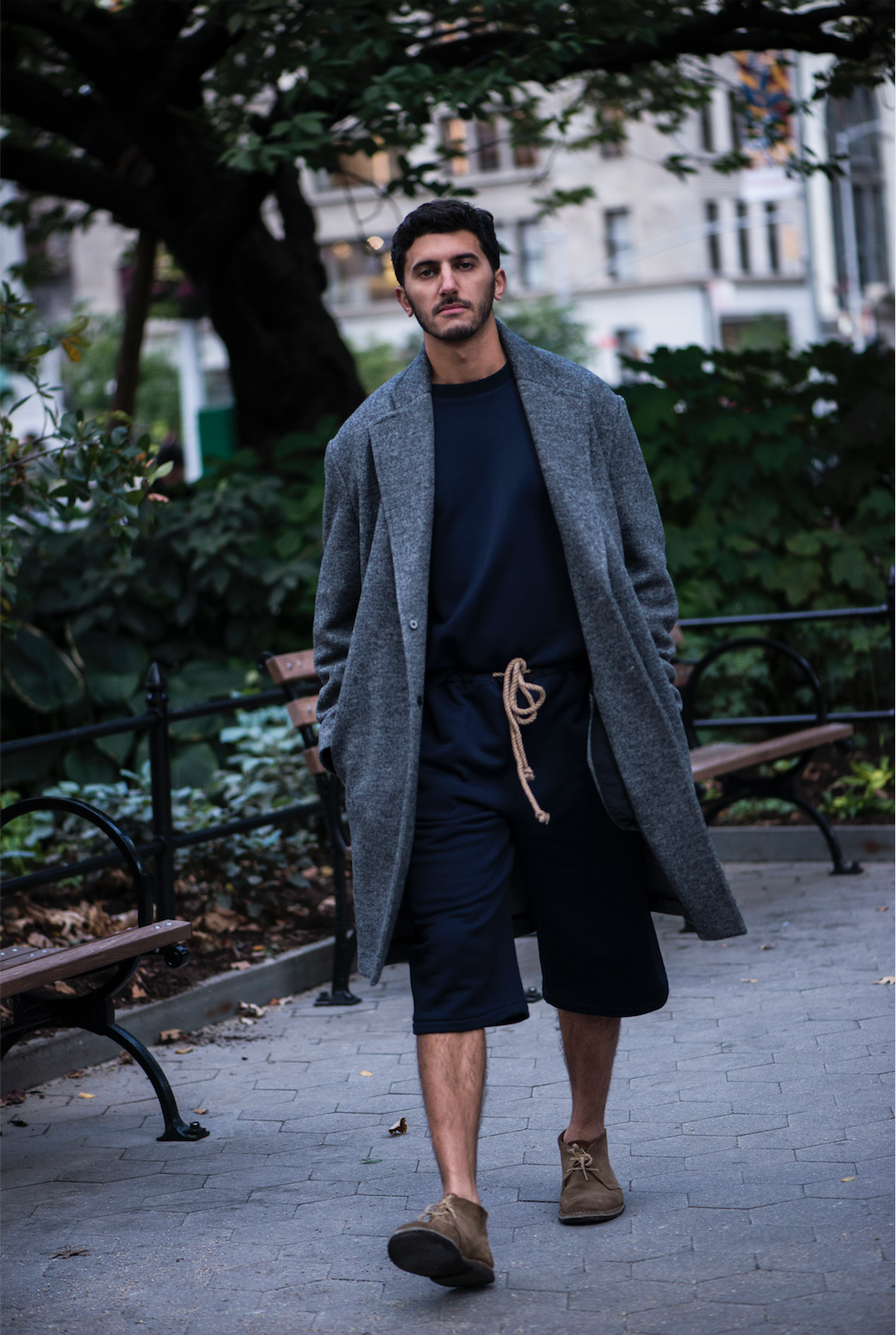 1 We love that you are so passionate about bringing your Moroccan-Andalusian aesthetic to the design world.  your work evokes such serenity.  Tell us a little about what inspires you when you sit down to design a new piece.
"Passion about bringing Moroccan-Andalusian aesthetic to the design world" is basically my mission statement as a designer. That passion, for my roots and traditions, fuels my creative energy.  I start by thoroughly studying reference books and historical sources. While my aesthetic and historical familiarity is culturally inherited, I still need to materialize it and construct it in a rich visual and textual vocabulary. Research is an indispensable part of my creative process and contributes to my intellectual fulfillment when designing and creating goods with an artistic heritage. Ideas flow and, armed with technology, decision-making takes place during the prototyping process. Inspiration is the thread that links the whole creative process together. 
2 Name three things that drew you to New York City.
I was drawn to NYC because of destiny. Once I laid foot on the island of Manhattan, I was overwhelmed by the energy of the city and the opportunities to explore. NYC is the concentrate of art and commerce and sport and entertainment and finance. I enjoy the vibrant art scene, the museums and the resources available for young artists and designers. Second, the social atmosphere and the chance to meet other talented and inspiring people from different parts of the U.S. and the world.  Last but not least, the double-edge quality of the life with its challenges, struggles, aspirations and achievements. There is no space or time for boredom. The city always holds surprises and mysteries for newcomers and it a great place to test one's good luck. As James Baldwin said, "all other cities seem, at best, a mistake, and, at worst, a fraud. No other city is so spitefully incoherent."
3 How have you found the transition here?  What were the surprises? 
The transition followed the process of social, intellectual and environmental "acclimatization." I definitely had to reevaluate my understanding and appreciation of American culture through its art, history, politics, and being physically and mentally in America, beyond the fabricated American cultural exports, made a huge impact on me.
Too, I discovered the North American winter, learned to adapt my diet and cooking style to ingredients available in New York, and that somehow allowed to be more creative and reinforced my identity. 
4 You seem to have hit the ground running.  it's quite impressive how you have juggled school and got a business up on its feet, including your beautiful website www.yassinetouati.com, in such a short time.  What was your biggest challenge?  And what is your proudest moment so far?
I thrive on challenges, and since leaving Morocco I have had to overcome several. The career change and getting into school in New York laid the groundwork. After finishing my associate degree in Accessories Design, I freelanced and decided to devote lot of time to developing prototypes and nurturing the idea that I might develop my own line.  I realized that I needed to complement my design formation with the business and marketing know-how, to acquire the tools and to help me as a young entrepreneur. I created the website on my own because it became imperative to have an official platform to feature my work. The biggest challenge is how to be resourceful, how to manage time, how to maximize the efficiency while using basic resources, to be thrifty about all that. I am fortunate to have the support of my parents and to be surrounded with a handful of close friends who believe in me. I am proud of what I have been able to create so far.   I don't have a proudest moment yet. I am focusing on the present and the near future.
5 Since I've known you, you have expanded from your delicate slippers to create a collection of jewelry.   Are there other areas you can see exploring?
Sketching shoes was part of my routine and artistic expression. When I moved to New York and started studying at FIT. I began experimenting and designing slippers which were then crafted in Fez. My goal was to focus on improving the quality and simplifying the look. Throughout my program at FIT, I have had to design other types of accessories, bags, shoes, and small leather goods. I have a natural affinity and passion for leather as a living material, an amazing medium.  I realized that I could translate my esthetic by experimenting and exploring new forms of leather design, leather crafting and technology. In the process, I have tackled new noble materials I have come to appreciate.  So, in that sense working with silver was a natural choice. I decided to create in silver working with local Moroccan silversmiths. As I grow organically, I can introduce and incorporate my esthetic and design vision into other products while preserving the essence, my loyalty to the rich heritage I represent. I would like to create some fine jewelry, manipulating precious stones and create unique pieces. The other area that I have been thinking of is creating decorative objects or art pieces using leather, experimenting with new techniques and combining leather with materials symbolic of Moroccan craftsmanship, collaborating with the best artisans but making things far different from the items sold in bazaars. I have no shortage of ideas and I enjoy exploring new exciting perspectives. Beyond that, it's a matter of time and opportunities.
6 Your IG has such a sensorial feel, especially from your travels.  What has been your favorite place so far?  Why?
Traveling again after a long period of staying here was very inspiring and represented a form of awakening. I had the chance to go to France and Morocco and discover new places. At the same time, I tried to enjoy travel fully and freely without thinking too much about what I was going to post. I documented my daily activities in order to create a visual diary and take pictures of my designs in exceptional settings. The highlight of my trip was without a doubt the Côte d'Azur.  I enjoyed a concentrated dose of art and museums, wonderful beaches and gorgeous gardens. Being in Morocco is always a return to my roots and a safe place to rest and re-energize myself.
7 Where do you see yourself in three years?
That's probably the toughest question to answer. I often think about the future and where I see myself.   I aspire to reach and achieve more things both on the professional and personal level. I hope to be able to grow the brand, expand the business, and eventually get out of the cocoon.  I am still thinking of where I will settle next or whether I will remain in New York and go back and forth to Morocco. Three years goes by so fast, it's important to maintain the excitement, the level of challenges.  I would like to be an upward learning curve, with both design and business skills under my belt.   I am open to any opportunities that will nourish me. 
8 Next trip to Morocco?
I hope my next trip to Morocco will be in the spring. It's a wonderful time to be in the Atlas Mountains and embrace the awakening of nature. I would like to visit places I haven't been to in a long a time, mostly in the south of the country. I hope to be able to attend the rose festival in Kalaat M'gouna and explore the valleys in the Ouarzazate region and to shoot officially my first campaign in that stunning landscape.
photos courtesy of louie herman