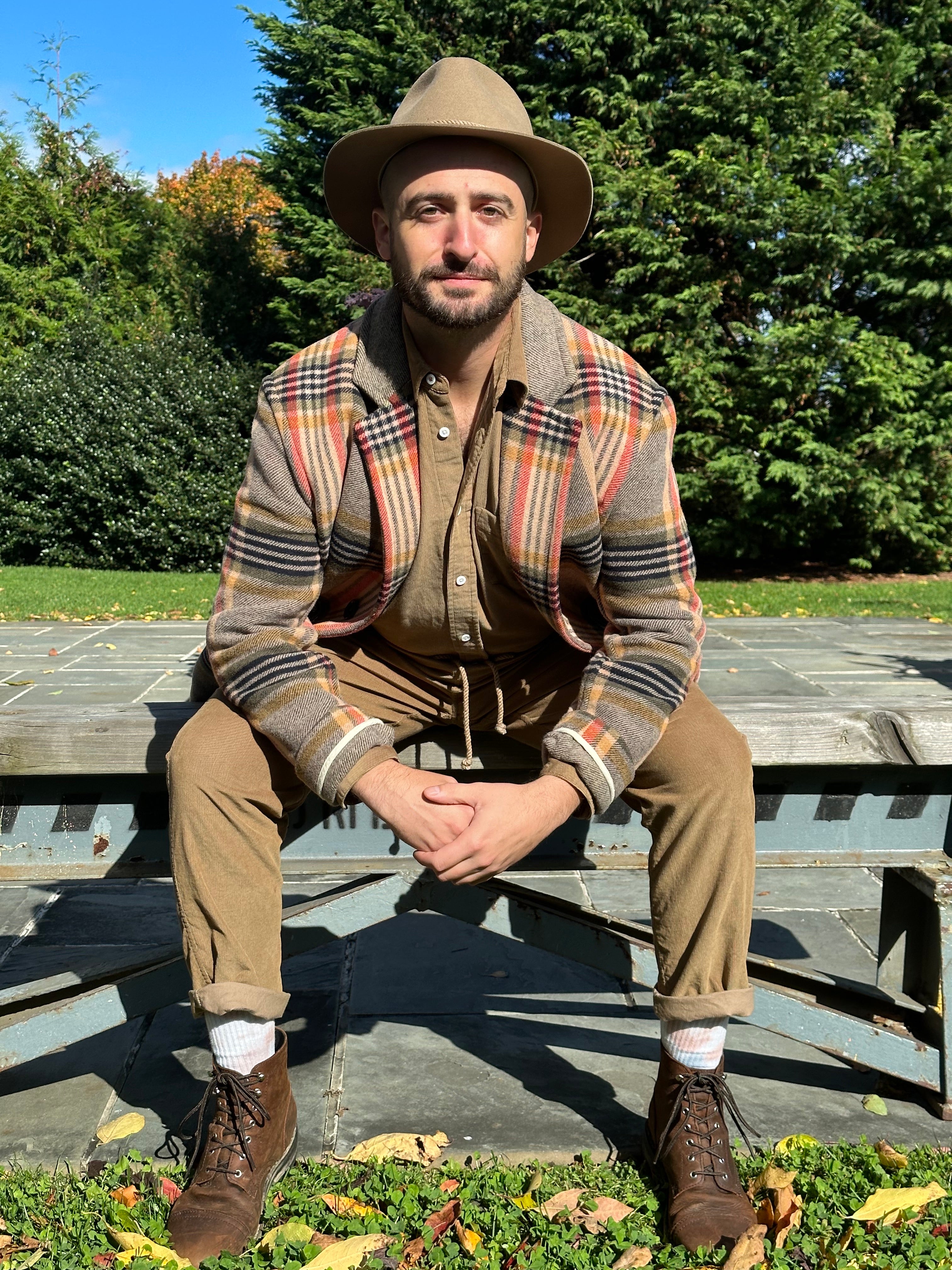 thesalting: hello tim and thank you for taking part in our spotlight series. please share with us what you do and how it came about?
timothy heslop: I'm a garden designer, based in manhattan, working on elevated residential properties between the city and the east end. I have had a passion for plants since the age of twelve, and art, my entire life, so garden design feels like it was  inevitable really. after spending over ten years studying horticulture and garden design and working in public and private gardens from new york to florida, england and japan, I decided it was as good a time as any to start my own garden design practice.
ts: how many years have you been in business for yourself?
th: I took the leap in January of 2020, which was questionable timing, but I have been very happy with the decision.
ts: biggest reward?
th: bringing an idea into reality has definitely been the best part of the whole endeavor. I'm so grateful for my clients, who have given me the freedom to create these living outdoor spaces for them and have indulged my visions of slightly wild and romantic landscapes. being able to bring something like a garden to life is really singular.
ts: bigest challenge?
th: probably learning to say no, particularly when a prospective client's vision or values don't align with my own. I see myself as a pretty versatile designer but sometimes it's just not the right fit, and that can be hard to accept. haha.
ts: favorite season?
th: I'm a sucker for spring. growing up in the finger lakes, nothing was more welcome than the unfurling of bright green leaves and myriad flowers after a long, cold, grey winter. that feeling of having preserved through the winter and being rewarded with a fresh start will always excite me.
ts: favorite flower?
th: well today its the species rose, rosa glauca, as it's bright red hips are on full display in the garden. in the summer season it carries metallic grey-green foliage and pale pink single flowers on a tall arching stems, making for a truly elegant plant.
ts: three favorite films?
th: hmmmmm....
the brother's bloom (not garden related I swear)
castle in the sky
moonlight
ts: how did you end up having the bulk of your work/clients on the north fork?
th: my client base has really developed solely through word of mouth. in the summer of 2020, good friends and lifetime gardeners dennis schrader and bill smith, of landcraft garden foundation, recommended me to my first north fork client. she and I have got on quite well and it started a chain of events that has shifted my business almost entirely to the north fork. it's quite a beautiful little piece of world, so I feel quite fortunate to be able to work out here.
ts: best advice ever received?
th: the first thing that comes to mind is something my garden mentor david culp, of brandywine cottage, once told me. I was about to leave home, in a matter of speaking and getting cold feet about taking on a fairly life-altering job at the time, and he simply told me, 'this is your home and it will always be here for you.' while that may not be advice in it's own right, those words truly gave me the gusto to venture out and create something for myself, to be daring and step out of my comfort zone, and I am so thankful that I didn't play it safe.
ts: favirite color?
th: at the moment, I've been very into warm pinks, red and purples, but last year was all mustard yellows, so who knows.
ts: favorite book?
th: only because it was written by my garden design hero,' the education of a gardener' by russell page is basically my bible, despite being terribly dry reading.
ts: latest obsession?
th: I have been fully indulging in used books recently, raiding any musty old book stores I can find. I ran out of shelf space a long time ago and now there are just stacks all around my bedroom and I love it.
ts: three favorite restaurants on the north fork?
th: not necessarily a restaurant but my go-to food destination when I'm in town is good food in mattituck, hands down.secondly, demarchelier in greenport is a familiar favorite form the city and I'm so happy to find they've made their new home on the north fork! thirdly, a new spot, the mono in new suffolk has repeatedly impressed with their ever changing menu.
ts: what brigs you joy?
th: so many things, but a favorite is waking up early on a Sunday morning, 7am, completely lost in my down comforter, sun shining in, and not a single commitment in sight.
ts: how do you erase hate in your every day life?
th: perhaps it's a muscle I've been indirectly exercising for years, being forced to wait for my flowers to grow, but being patient and listening has been an indispensable source of peace for me. someone who feels heard and considered will always open themselves up to an idea or conversation they might have otherwise opposed, and all it really takes is a little patience and an ear.