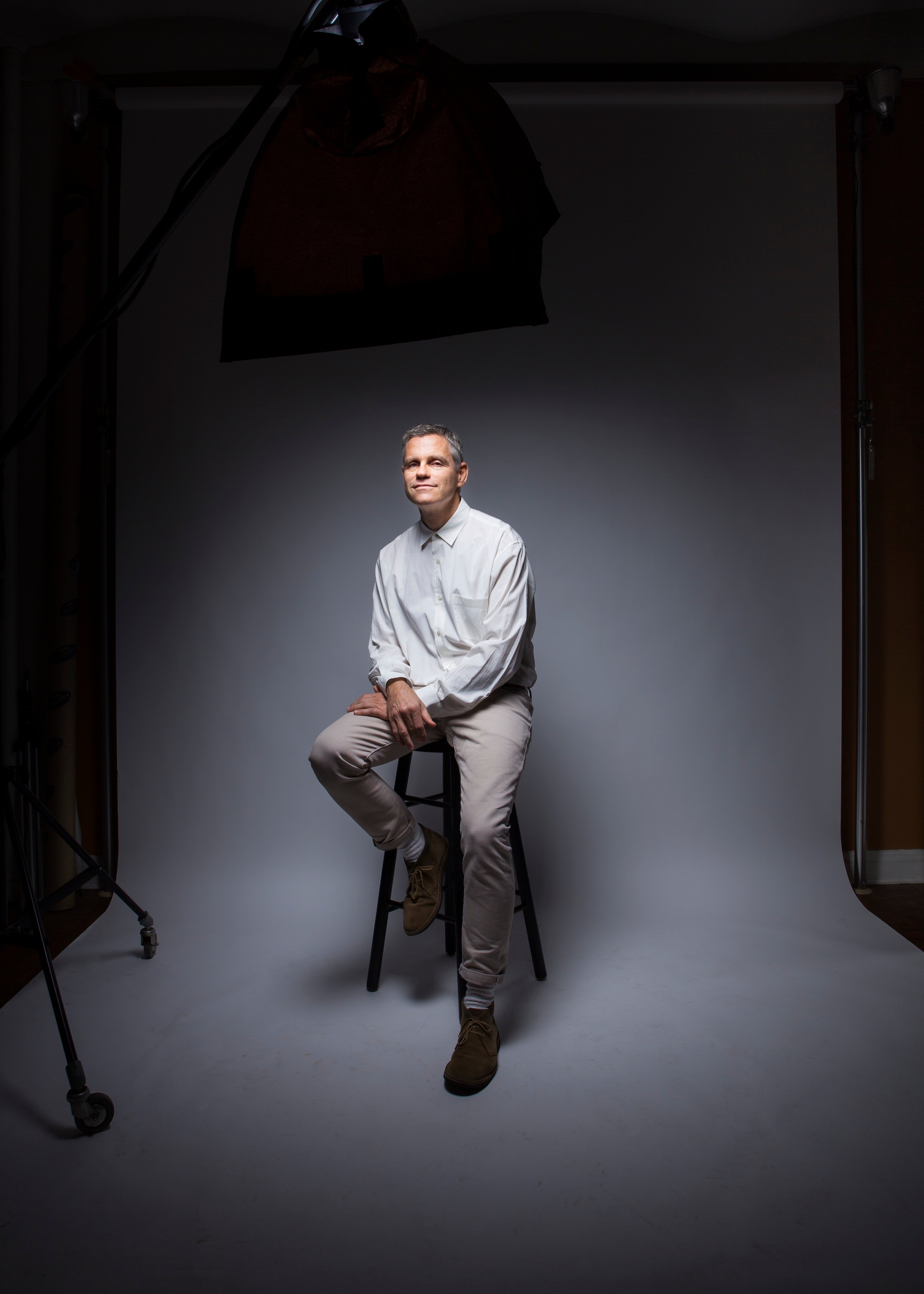 james, we have known each other since we were 21 years old. you have mastered your love of fashion beauty and style, and have become a beacon and protector of so many. it is beyond humbling to have watched you find your humanitarian voice and implement with such dynamic and tender force.
1 your writing seems effortless. do you write daily/ journal? any thoughts of writing your autobiography? we certainly hope the answer is yes to all! 
I do not keep a daily journal although if important thoughts come to me I usually write them down and sadly store them all over the place so nothing is collected, kinda the way my brain works. Everyone says I should write a book. Even though I have one in me, I'm not sure I have the capacity to write it.
2 favorite author(s)? 3 favorite books? 
John Irving, Edmund White, Truman Capote 3 of my favorite books 1. Let the Great World Spin Colum McCann 2. Music for Chamelons Truman Capote 3.The Stand Stephen King and honorable mention to A Prayer for Owen Meany John Irving and Smash Cut Brad Gooch….. sorry I cheated I need a top 10!
3 you've had the opportunity to work with so many design houses from tom ford to todd oldham....stella/ dereklam/ oscar/ carolina: a most beautiful journey......best advice you've ever received? worst? 
Its hard to pinpoint anything in particular but of all the people I've worked with Tom Ford and Carolina Herrera have been so full of great advice because they truly know who they are on every level, private and public and most Designers now don't. But one of the funnier things I heard early on was Oscar De La Renta describing the difference between him and Mrs Herrera "Carolina Herrera is Chic and I am Grand!" A perfect summation.
4 advice to any young creative moving to nyc? 
DO IT and don't look back……. Home will always be there but if all goes well you won't return because you'll be where you belong.
5 favorite restaurant in nyc? 
Blanca in Brooklyn and I love to sit at the counter of Covina on 27th street for a martini and what I consider to be the best grilled cheese sandwich and truffle fries in NYC! And I know my grilled cheese! Sorry cheated again
6 since your B of F speech in london, you have been on a global whirlwind... what is the best thing to come of that? were you expecting that response? 
I made that post out of exasperation and anger and I was not prepared at all for the firestorm that would come from that. It was part life altering and part devastating. I'm still disconnected from the whole experience and the last 18 months of my life at times. That said, the industry was in desperate need of a re-set and this did it. From the Kering/LVMH charter the new charter at Conde Nast and the industry coming together after having a mirror turned on itself in support of itself in less than a year has been pretty remarkable. I though it would take years.
7 favorite color? 
It was blue now its orange 3rd cheat…….
8 describe your high school self using three words. 
Afraid, Insecure, Broken
9 describe yourself today using three words. 
Brand New Journey
10 do you recall specific moment that made you know that fashion and nyc was your calling?? 
In 1972 I took my first trip to NY to see Pippin. I knew that night I was moving to NY as soon as I was old enough. I wanted to be a broadway actor but it took me a while to realize that the big obstacle holding me back was that I couldn't act! But I fell for fashion early on as well. Less than10 years later I went with a group of my friends went to audition for Sondheims Merrily We Roll along which I believe at the time was the first non-equity audition held on broadway. I was the only one who chickened out when I saw the lines of people waiting to audition so my friends mother asked if I wanted to hang out on the upper west side and she took me to Charivari Workshop which had just opened. The rest as they say is history………..
11 you clearly are at the top of your field...but we are curious: what would be an alternate dream job?? 
Fashion has always been my first love and I've had so many of my dream jobs within the business so I can't imagine really doing anything else….. but I think this is the year I may take the time to find out what that could be.
12 favorite broadway moment? 
Well after the 72 Pippin moment I was fortunate to have an Aunt who was voracious about seeing Musicals so from 72 - 83 there was not a musical I did not see.  That is one of the things I'm most thankful for in my life but I can say Dreamgirls was the game changer. I don't think I can remember a more electrifying performance than Jennifer Holliday and that show was ROBBED of a tony by Nine (I may never recover from that)  which was very good but clearly not in the same league as far as I'm concerned. And her performance of I'm not going on the 81 Tonys still makes my hair stand I watch it so often on YouTube I'm afraid they will send me a notice saying I've reached my limit and I need to stop. I was also lucky enough to get Hamilton tickets (I've seen it 4 times) the night of Lin Manuel's final performance. It was Dreamgirls times 10!
13 would NEVER dream or dare to ask if you have favorite model....but could you name three models who have impacted you the most and why? 
Iman- long before globalization and as a child of the 60s and 70s your window to the world was very small especially if you were from a small all white town. You either traveled read newspapers or read encyclopedias. You could not buy a foreign magazine or see foreign movies anywhere other than maybe NY. When Iman came on the scene we all bought the silly story Peter Beard made up about finding her in the bush because all ideas about foreign cultures were a cliche as only well to do people could travel around the world. I'd never seen a woman that looked like that so when I saw pictures of her like everyone else I thought this was what every woman in Africa looked like. And I wanted more! I wanted a job where I could be surrounded by women like that.  She was truly one of the great chameleons of our time and became an icon and muse in her own right for reasons that are too numerous to mention, but when you hear the name Iman you understand everything.
Brooke Shields - I think all the greatest models are controversial and the fact that she had her first Vogue cover at 13 with looks like that is pretty astounding. She represented an exoticism and a sexuality that was not associated with American girls at the time which made people curious and uncomfortable because of her age but you could not turn away she was so breathtaking. How could you be over sexualized and America's sweetheart at the same time? She was a pop culture phenomenon. There has never been a model like her since. She literally was "Pretty Baby"
Christy Turlington - I don't think there are enough words, (maybe that's my book idea lol) so I'll just take Arthur Elgorts "she is the model of our time."
And I must also mention Bonnie Berman, Gia Carangi and Beverly Johnson because they are the models that made me fall in love with models.
14 top 3 favorite magazine covers? 
Whats this thing with 3s? Is this a significant number for the Salting? Lol! Thats also too hard as there are so many Iconic covers that shaped my eye from Avedons Bazaars, Penn's Vogues, and Meisels Italian Vogues. If I had to choose my 3 favorite covers in the last 30 years they are all Liz Tlberis covers. I think she was one of the Greatest Fashion editors of our time. She was not about blockbuster sales or 1000 page issues and being a brand. Her editing was honest, her covers made you dream and presented fashion at its most desirable. There was not a British Vogue cover under her editorship that would not count as one of my favorite images and her Harpers Bazaar is unrivaled on every level. There will never be another magazine that visually groundbreaking in our time ever again. But if I must choose 3 the first that come to mind are…….
1. British Vogue the January 1990 Supermodel cover. When you look back on it now it looks pretty normal but given the covers of the day  it was ground breaking. You could not believe how arresting it was and so ahead of Its time in its portrayal of natural beauty and lack of painted up glamour.  It was the first non fashion fashion cover. It set the tone for every cover that came after. I know lots of people claim to have coined the term "supermodel" but I can tell you it did not exist before that cover. This cover created them.
2. British Vogue March 1990 Helena Christensen and the White horse
3. Harpers Bazaar September September 1992  the first Liz Tilberis issue Linda Evangelista