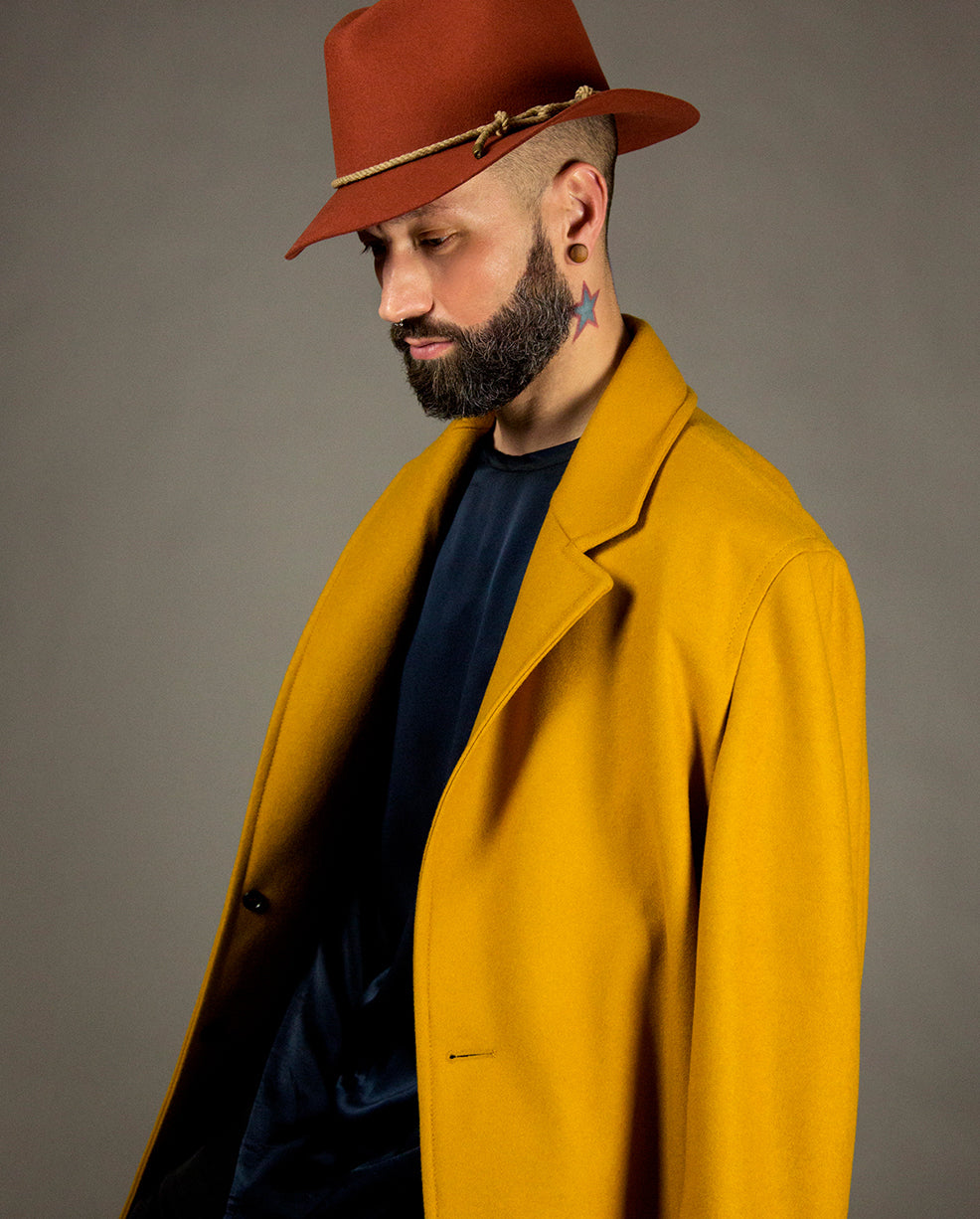 new york – co-founders michael ward and michael smaldone announced the launch of their new luxury unisex brand, thesalting LLC.
unisex and proudly made in america, thesalting brand is item-focused with coats, caftans, and headwear at its core. using all natural fibers imported from italy and ireland, the collection is comprised of simple and luxe investment pieces ranging in prices from $250 for fine italian jersey tees, $350 for felt fedoras, and from $1700-$2500 for coats. a unisex scent is forecasted for the near future.
a deliberate embrace of a new mentality, thesalting keeps their tribe of customers and influencers in the forefront of its inspiration. the brand reflects a seamless lifestyle that breaks down industry stereotypes through an innovative, grass-roots approach to genderless design, combining timeless craftsmanship, the need for simplicity, and a shared ethos amongst collaborators, all through the creative lens of the inspiring salt-drenched coastal landscapes of america.
thesalting is projected to launch an e-commerce platform within the year and plans to distribute to high-end boutiques across america for the fall 2018 season.
about the founders

michael ward and michael smaldone are two fashion industry veterans and two native new yorkers combining their creative years of learnings and experiences for some of the world's most iconic men's and women's houses. smaldone at banana republic men's, anne klein, talbots. ward most recently at diane von furstenberg, rachel zoe, burberry.